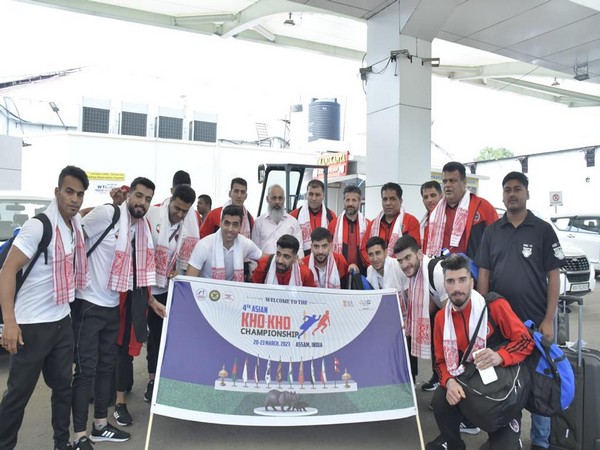 4th Asian Kho Kho Championship for men's, women's to begin in Assam's Tamulpur from March 20
Mar 19, 2023
Tamulpur (Assam) [India], March 19 : The 4th Asian Kho Kho Championship will begin in Tamulpur in Baksa district in Bodoland Territorial Region (BTR) in Assam from Monday.
Altogether 17 teams (both male and female) will participate in this event.
The participating countries are - Bangladesh, Bhutan, Indonesia, Iran, Malaysia, Nepal, Singapore, South Korea, Sri Lanka and the host India.
The event is being organised by the Kho Kho Federation of India (KKFI) and is being hosted by the Assam Kho Kho Association (AKKA) with support from the BTR Government.
The government of Assam also extended their support for the competition. The draws for the tournament were held on Sunday at the venue in the presence of all the office bearers of KKFI. Bhutan will play against Indonesia in the inaugural match.
Eight matches will take place each day in the four-day event. On March 23, the last day of the event, only the semifinals and the final will take place.
KKFI President Sudhanshu Mittal said they are hopeful that Tamulpur would set an example of how rural India can successfully conduct international events.
"We are all set for the event. I'm sure Tamulpur will set an example of how smaller towns and rural India are capable of hosting major international events," Mittal said addressing a press conference at the venue on Sunday.
Around 500 players and officials are part of this event. The matches will be held on mats and a makeshift indoor stadium with a capacity to accommodate around 7000 people has been set up at the venue at Tamulpur Higher Secondary School.
Assam Kho Kho Association President Rajib Prakash Baruah who was also present during the press conference said they have left no stone unturned to make the event a grand success.
"With the support of the Government of Assam, the BTR Government and the local people of Tamulpur, we are hopeful to make this event a grand success," said Baruah.