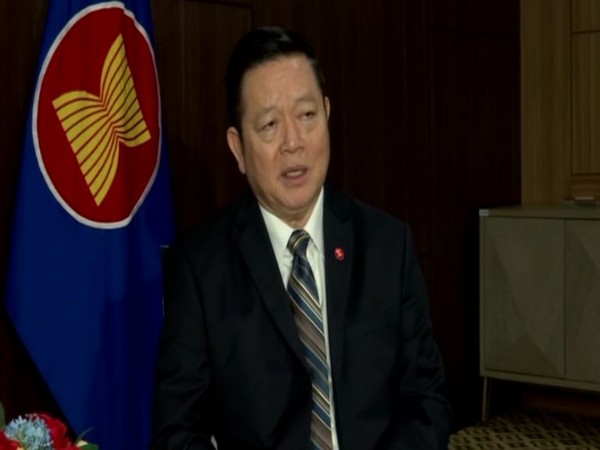 "ASEAN is a maritime community, India is a maritime nation": ASEAN Secy General Kao Kim Hourn
Nov 20, 2023
Jakarta [Indonesia], November 20 : The secretary-general of ASEAN, Kao Kim Hourn, on Monday stressed that ASEAN is a maritime community and India is a maritime nation, adding that they both are working together in sectors including trade, investment, tourism, defence, and counterterrorism.
The ASEAN Secretary-General further said that ASEAN and India hope to look at new sectors.
"We have been working together across different sectors, from trade to investment to tourism to the defence sector and counterterrorism, among others," he said.
"ASEAN is a maritime community. India is a maritime nation," he added.
Hourn further said that ASEAN can collaborate in the maritime sector, for example, "maritime cooperation, which is one of the four priority areas under the ASEAN outlook on the Indo-Pacific."
Hourn hoped to continue expanding the existing eras of cooperation.
"Looking ahead, of course, we hope to continue to expand the existing eras of cooperation and also to deepen our cooperation," Hourn emphasised.
Moreover, he noted, "By expanding to new eras of cooperation, I hope that we can also look at new sectors as well."
Additionally, he said that ASEAN and India can work together in areas of digital economy and sustainability, as well as in the renewable energy sector and people-to-people exchange connectivity.
"Of course, we benefit from the growing partnership between us (ASEAN) and India. And at the moment, we have many mechanisms of cooperation between us...," he added.
Further underscoring the ASEAN India Summit that was held in September this year, Hourn said, "That's why in September this year, we were delighted to welcome Prime Minister Modi to Jakarta, where he participated in the ASEAN India Summit. And we highly value our partnership with India."
Furthermore, the ASEAN secretary-general also shed light on the ongoing Israel-Hamas war.
He stressed, "ASEAN is a strong proponent of peace, dialogue and diplomacy. ASEAN has always been promoting cultural dialogue, habits of consultation and, of course, constructive engagement."
ASEAN has also been a strong supporter of multilateralism, adding to this, Hourn said, "We believe that all conflicts should use what should be worked out through diplomacy, particularly the peaceful suffering dispute and the non-use of force."
This has always been the principle of ASEAN, he emphasised.
Noting that the United Nations has the means to play a role in the ongoing conflict, Hourn said, "We also hope that the United Nations will play a constructive role in the ongoing conflicts around the world. We believe that the UN has the means and the commitment to the resolution of conflicts, particularly when we see a humanitarian tragedy unfold before us."
This is quite significant for the ASEAN community and...it should give peace and diplomacy a chance, he added.