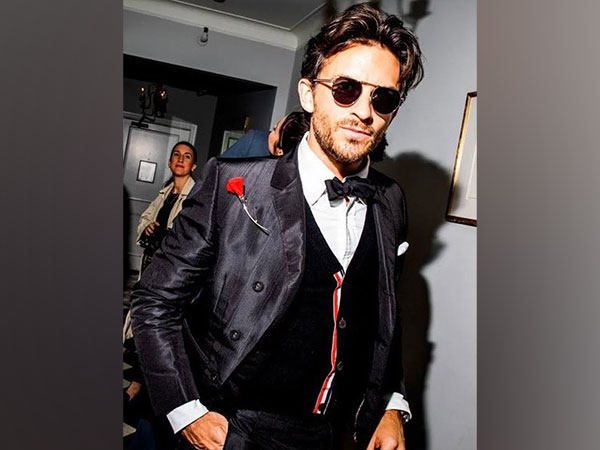 Jonathan Bailey recalls how shooting of 'Wicked' stopped due to SAG-AFTRA strike
Nov 21, 2023
Washington [US], November 21 : Jon M Chu's directorial 'Wicked', starring Ariana Grande and Cynthia Erivo, were just 10 days away from wrapping principal photography when most of the production was shut down due to the Screen Actors Guild-American Federation of Television and Radio Artists (SAG-AFTRA) strike, reported Variety.
Jonathan Bailey, who plays Fiyero in the film adaptation of the hit Broadway musical, was able to continue filming due to his equity arrangement.
Even still, being informed that filming would be delayed was upsetting, according to Bailey.
"It was savage," the Brit actor told Variety at the GQ Men of the Year party in Los Angeles. "It's the way that Cynthia and Ari and Jon Chu are bringing that story to life. It's so sort of psychologically rich that I think the idea that Cynthia has got to be held on ice before she manages to finish that huge ['Defying Gravity]. It's not just the emotional story, but the actual technique. So I think for her, it's been really obviously frustrating."
But then, Bailey added with a smile. "We're all just very happy that experience can be stretched out for as long as we can."
He didn't have an exact date, but Bailey said the shooting should be resuming "really soon."
Shortly after Variety broke the news that Bailey was cast in the two "Wicked" films, Chu tweeted, "He's perfect. They're perfect. They'd be perfect together. Born to be forever..... I am too excited to pretend this hasn't been happening."
Bailey also revealed his dream musical project following "Wicked."
"I've always wanted to do an adult Zack Snyder version of 'Bugsy Malone,'" he said. "Think about that. I think it would work. It's just like the underworld and really adult and really dark and a corrupting version of 'Bugsy Malone.'"
"Bugsy Malone" originated as a 1976 gangster musical comedy film about the titular mobster. Directed by Alan Parker, the movie stars child actors playing the adult roles with Jodie Foster and Scott Baio leading the cast.
Bailey currently stars in "Fellow Travelers," a Showtime limited series about a decades-long romance between two men (Bailey and Matt Bomer) from the 1950s through the AIDS epidemic, reported Variety.